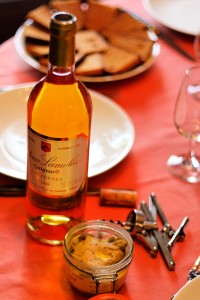 Sometimes you really just want the best there is. Whether you are going on a cruise, ordering a bottle of wine at dinner or shopping for your next smartphone. Unfortunately, luxury is only an occasional reality for myself…but that doesn't mean I can't make it happen more often than somebody else in my tax bracket. Here's a few suggestions on getting luxury services at a reasonable price.
Pitch IN!
There's a spa in town I absolutely love to go to, but it's crazy expensive. I mean I feel like a new person when I do their whole day retreat but I literally would have to work 3 business days to cover the cost. I swear, when my lotto ticket comes in I'll be spending my days there. Until then I've got to get a little creative. Being the deal seeking missile I am, I did a little research on twitter about the company and found a decision maker for the spa. I managed to strike up a quick convo with he ra mentioned that I loved coming in and wanted to share the experience with some friends. I suggested to her they free up some time for groups and explained how they could make more money simply by offering a group deal. Boom we now go once a month as a group of 5 and its  1/3 of the price per person.
SUBSCRIBE LIKE An ANIMAL!
Do what I do and have a deal seeking email. Check as often as you like but keep it separate from your personal email. Its not AS common for luxury businesses to send out deals via email, but if you catch them in a slower season you may be surprised to see what deals they come up with. Limo companies are always busy in prom and grad season and wedding throughout the summer, but as things slow down you may see some deals coming through your inbox as they try to pick up business from new customers looking to try them out. It's pretty simple most luxury limo companies will have some sort of form on their homepage to subscribe or get a quote like here for example. Whevener you're in the market for a limo get a few quotes, send your email around, find the best deal and most of these companies will end up sending you some deals later down the line. The biggest advantage we shoppers now have is options. There's nothing stopping from getting prices from every company and making an educated decision based on reviews and deals offered. Those that are really interested in treating new customers like gold will be sure to respond with some decent marketing.
The same goes for finding deals on luxury clothing. Spread your email around enough and you'll find some great deals coming through. If you repeatedly get useless offers simply click unsubscribe and you're time won't be wasted again.
Get More For Your Money
If you're going to fork out the dough, put on your bartering cap and help them feel the 'need' to throw in some extras. Sure our group of 8 will pay $100 a head for your dinner cruise but let's include a few bottles of chardonnay for the group on the house while you're at it! Some places will just absolutely not care about the money and will be overbooked anyways BUT if you find a luxury service in its down season that $800 worth of dinner money is a big enough bargaining chip that a few bottle of charddonay will likely be coming you way.